09 Dec

Volt-e – Chargers for electric cars – News – In O Instalador
Chargers for electric cars
Volt-E – Chargers for Electric Cars has just launched a home charger for installation in private spaces with integration to the Mobi-e network and charge balancing and has already brought to market the most diverse charging solutions in low and high-power DC charging for companies, fleets, and the public network.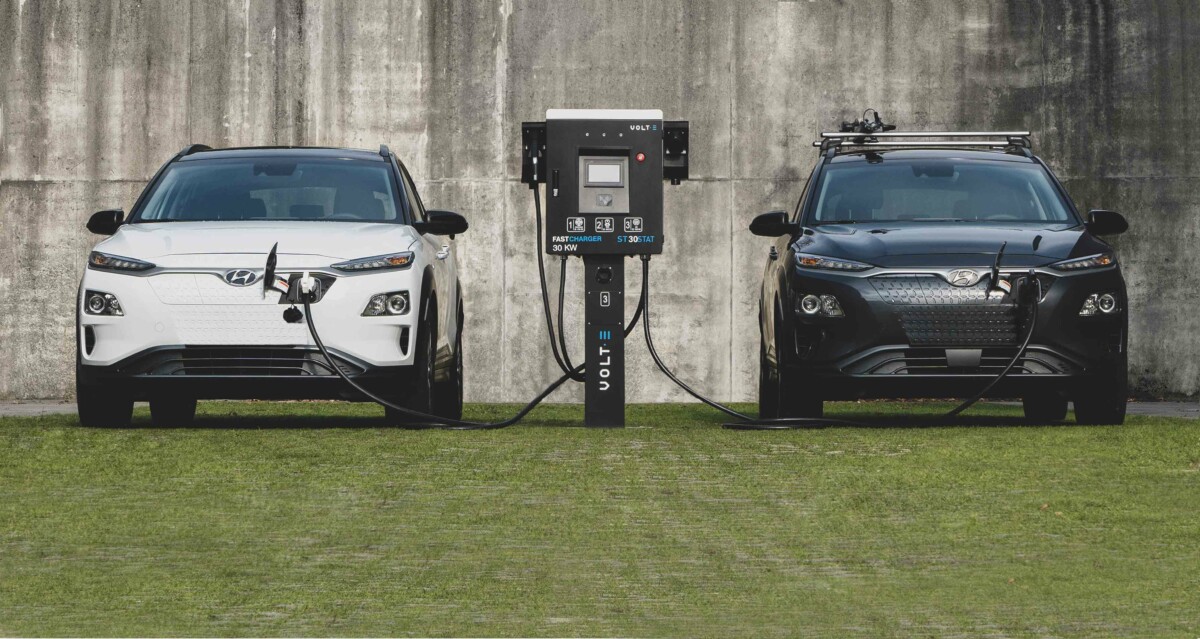 In fact, it was a fluke that gave birth to Volt-e, but not a fluke that made it stay and take the lead in a demanding market like electric mobility. If the future wants to be electric, why not create the right solutions?
It was born in Braga, in 2018, with the dual mission of minimizing the environmental impact and ensuring better performance and autonomy of electric vehicles.
Today Volt-e assumes itself as a major player in the sector, highlighting the quality and diversity of products, adapted to the characteristics of each vehicle and the needs of its user, currently reaching countries like Spain, Switzerland, Ireland, Germany, Kuwait, and Dubai, with the will to follow the path and continue.
The idea is to understand the needs of those who buy an electric vehicle, be it for personal or professional use, and to find the right answer, on a continuous path towards innovation.
A 100% electric fleet and new challenges on the horizon
Junior Braga, mentor, and CEO of the company, began to give shape to this dream three years ago, when he replaced the fleet of his father's textile company, José Braga, with 100% electric vehicles.
However, with this adaptation comes an important gap: charging. It was necessary to create solutions that would allow autonomy in the face of the scarce charging offers, which until then were not very prepared to meet the needs of companies with fully electric fleets.
The fact that they are vehicles with completely distinctive characteristics made Júnior Braga realize the importance of developing products adapted to the characteristics of each vehicle and to the needs of the user.
The mission was primarily to ensure that the vehicles perform as well as possible while revolutionizing the automotive world by decreasing the number of fossil fuel-powered cars and minimizing environmental impact. The die was cast, and Volt-e was beginning to materialize…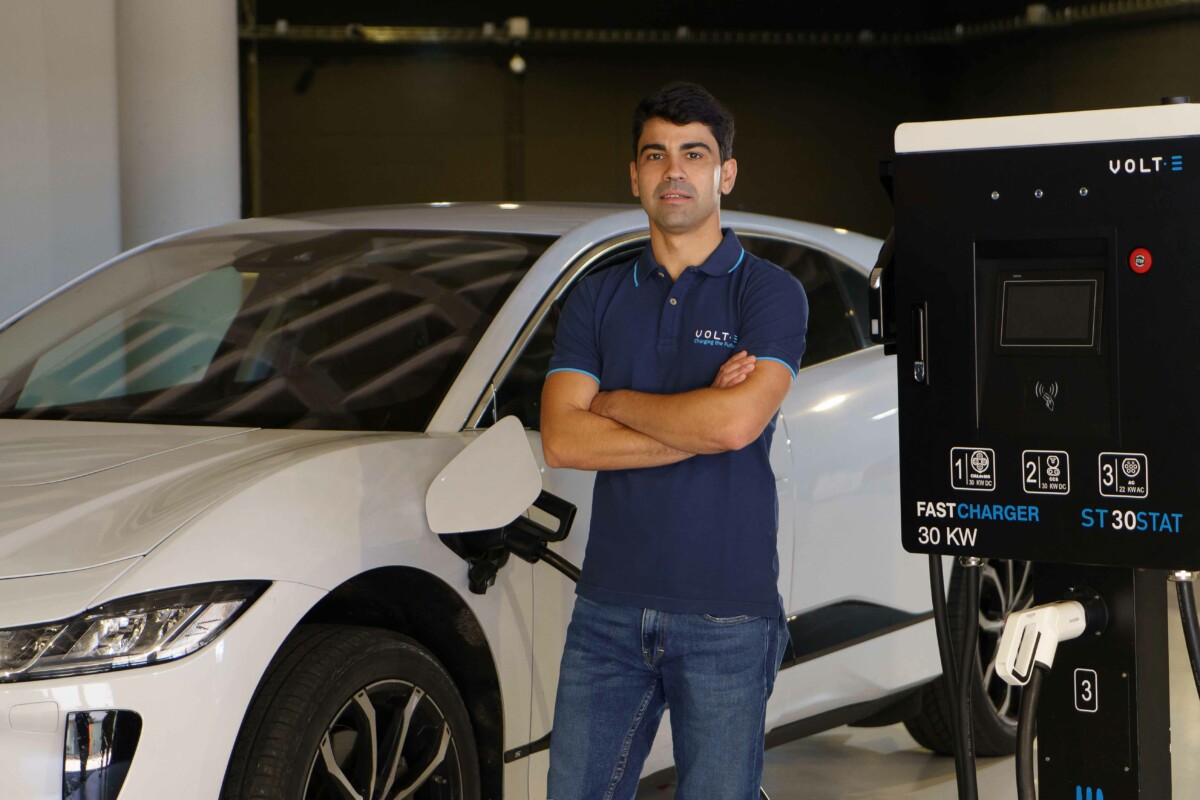 Junior Braga, mentor, and CEO of Volt-E Chargers for electric cars.
A line of chargers for own electric cars
And that's how Volt-e assumed itself, from its inception, as a company fully specialized in the supply of any type of chargers intended for electric mobility. Along with the idea of creating his own brand of chargers, Júnior Braga simultaneously launched a TVDE company with 100% electric vehicles.
Reducing the ecological footprint is no longer an option, but increasingly a civic duty, which Junior embraced with conviction, with a clear mission: to make more people follow his example, making electric mobility a reality within everyone's reach.
Customization: The Key
Volt-e's vision is to adapt the charging solution to the needs of each user, considering characteristics such as the power and model of each vehicle, whether in a domestic, company, or public network charging, integrating the MOBI.E network, or even in portable charging.
With more than a dozen employees, in areas ranging from software and product development, evaluation, maintenance, installation and commercial area, at Volt-e there is above all advice, training and proximity in each of the various stages. It is not unusual to see, for example, a client getting to know and even trying one of the assorted products and solutions.
This is the main essence of Volt-e: to be an open window to knowledge in this area, clearing up eventual doubts and demystifying concepts.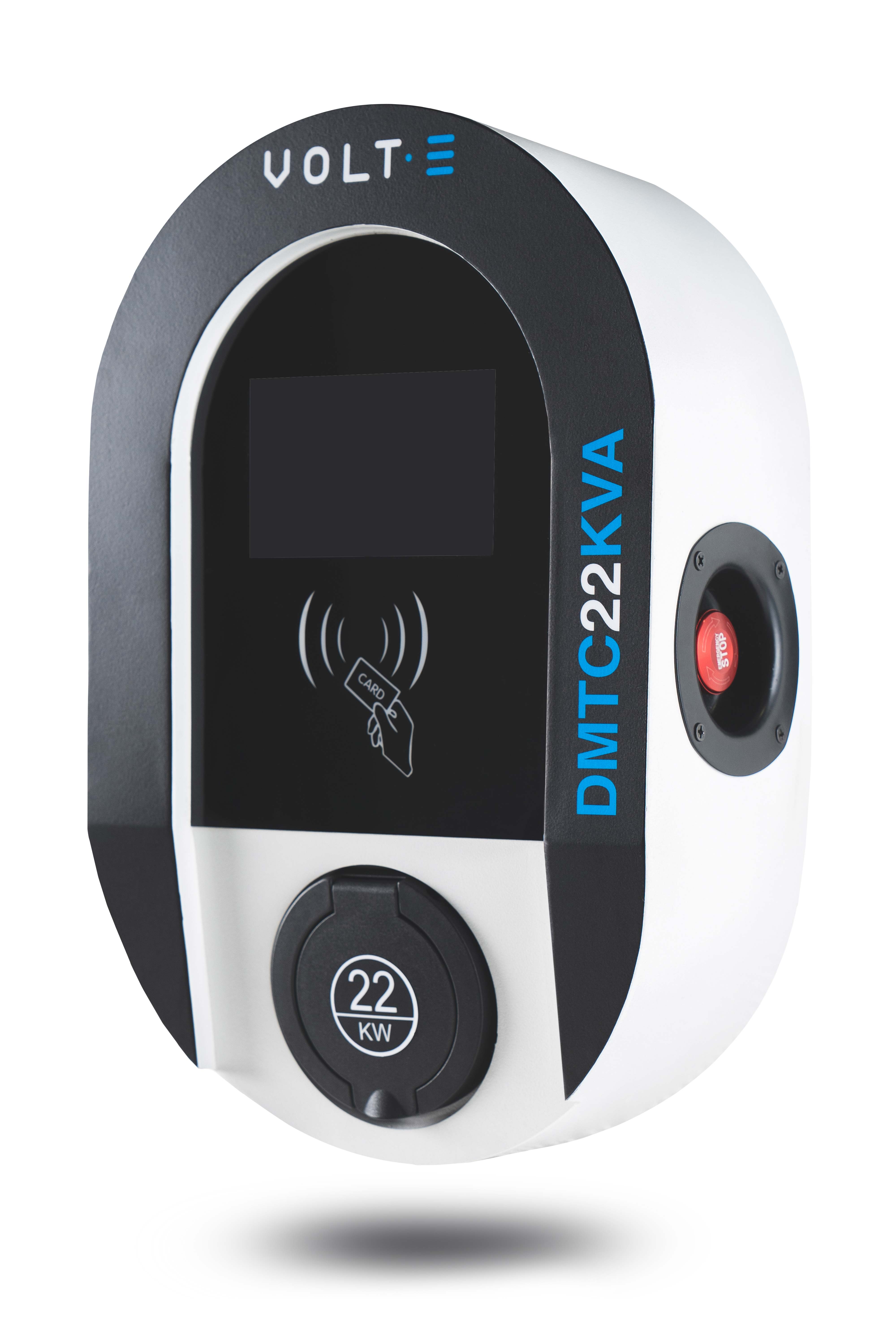 The Bestsellers
Among the different solutions we find options, from AC (alternating current) and DC (direct current and therefore faster) charging, from 2 kW up to 120 kW.
The company's exclusive product, unique in the national market, and undoubtedly one of the bestsellers, is the Volt-E portable charger, an economical, fast-charging solution for all electric vehicles with CHAdeMO and CCS.
With a compact and portable design, it can be easily installed at low cost and transported for use in different situations with minimal effort. Depending on the electric vehicle model, the charger can charge up to 80% in less than 30 minutes, available in three models 30, 45 and 60 kW and with adjustable power from 3.7 kW.
Another differentiating product is, without a doubt, the 60 kw Station, with simultaneous DC and AC charging, designed to be installed in public and restricted access environments, ideal, for example, for companies, service stations, Taxi/Uber fleet operators, and parking lots, among others.
There are many solutions, with options for faster charging, for places where the permanence time is short, such as a shopping center parking lot, or situations where charging can happen more slowly, such as office parks, residences, condominiums, and others.
For an electric mobility more accessible to all
Volt-e's recent past and all the achievements are built daily with an eye on what's to come, in a continuous work of Júnior Braga and his team that doesn't hide their pride in seeing all their studies on electric mobility materialized in a company that today assumes itself as a major player in the sector, for an electric mobility increasingly real, possible, and accessible to all.

See the news at:
https://oinstalador.com/Artigos/319557-Volt-empresa-Braga-esta-revolucionar-mercado-carregamento-carros-eletricos-em-Portugal.html